Elite Prospects
David Warner ready for thunderbolts from West Indies quick Alzarri Joseph
Travis Head, who was part of that match, believes there are two scenarios given the forecast of mid-30s temperatures.
"Either they are going to have a lot of moisture in it, and it might go around corners. Or it could be dry, and we see a lot of cracks," Head said.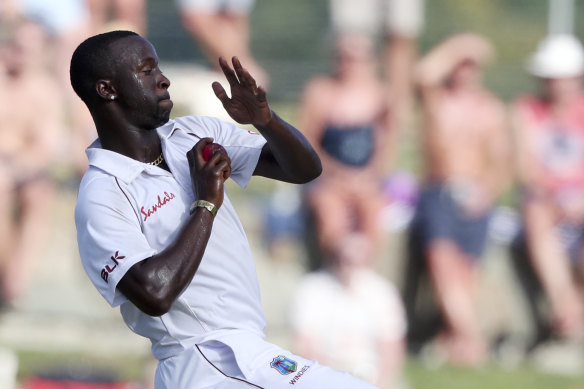 Kemar RoachCredit:AP
"Normally, you get them [cracks] straight down the wicket, but I remember in 2018 they went the other way as well. So, it could pose an interesting couple of days for us."
Like Warner, Head rates the West Indies pace attack.
"They have Joseph who has high pace and [Kemar] Roach has done it for a long period of time. I have obviously seen a fair bit of Roach in County cricket and the skillset he has. He challenges left-handers from around the wicket and swings it away.
"We have seen that be challenging for a lot of teams who have come here or the UK. They have a high-quality pace attack, no doubt about that."
While Roach, 34, no longer has the pace he once did, the West Indian quick announced himself on his first tour of Australia during 2009 by forcing Ricky Ponting to retire hurt after striking the Australian captain in the elbow with a nasty, lifting delivery.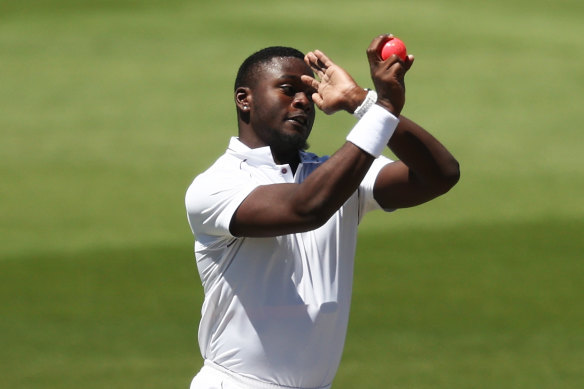 Jayden Seales bowling against the Prime Minister's XICredit:Getty Images
The surprise packet could be Jayden Seales, 21, who has 36 wickets at an average of under 22 from nine Tests against South Africa, Pakistan, England and Bangladesh since his debut midway through last year.
"Swing, [and] control, those are his two greatest attributes," Holder said of Seales. "Maybe not so much swing here in these conditions, but I think he's good enough to extract a bit of seam movement as well."
Holder, who generates uncomfortable bounce with his height, believes the West Indian Test team is a more competitive unit than the T20 side that failed to make it past the qualifying stages of the recent T20 World Cup in Australia.
Loading
"There's two different teams you know," Holder said. "All the T20 guys have gone home. We just had five guys remaining back, and they just refreshed and come back in."
They head into this series in winning form, having beaten England and Bangladesh 1-0 and 2-0 respectively in the Caribbean in March and June.