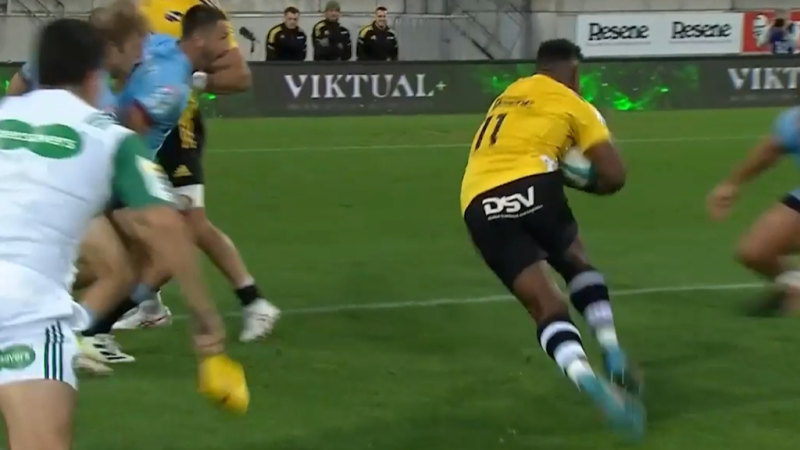 Video: Fast hands gift Hurricanes debutant first try
Fast hands gift Hurricanes debutant first try
We're sorry, this feature is currently unavailable. We're working to restore it. Please try again later.
DismissSkip to sections navigationSkip to contentSkip to footer
In his first match for the Hurricanes in front of a home crowd, Kini Naholo touched down in the corner for his maiden Super Rugby Pacific try.
March 17, 2023 — 6.13pm