Do you lack the necessary space for fitness equipment in your home? Not too keen on joining a commercial training facility for your daily sweat sesh? Then the garage might be the sweet spot you've been looking for.
And what better way to make use of the extra space than with a treadmill? Not only is this versatile piece of equipment great for running and walking, but it can also be used for dynamic training that challenges your entire body. So, which models can actually be of use to you? Here are our top 3 best treadmills for garage use of 2023!
In A Hurry? Here's Our Best Picks
Why You Should Trust Us
The Boxlife team consists of dedicated exercise junkies and expert product testers that are more than familiar with the ins and outs of various fitness products. From low-impact to high-intensity workout routines, we've tried it all – both in the comfort of our own homes and in state-of-the-art gyms.
We're passionate about helping others stay in shape and achieve their health goals, while also keeping a realistic and down-to-earth approach to training. We focus on finding fitness machines that won't stretch your budget and will minimize the hassle of setup and maintenance.
Who Is This Guide For
Given that many of us have somewhat limited space in our homes, this guide was created with the intention of helping users manage their workouts within a smaller area. So, if you're seeking an easy-to-handle treadmill that still provides plenty of features and options, then the following list of products is definitely worth checking out.
Our Top Pick
Sunny Health & Fitness Electric Treadmill
Based on our testing, this is the best budget treadmill for beginners. For less than 400$, it has most essential features that you've come to expect, it's small and sturdy, frankly it offers great value for money. It's also backed with an 8 years warranty.
And even if you just want a separate area for your fitness-related activities and think that the garage is an excellent spot, you'd still have to be smart and pick a device that is suitable for the area. Not all treadmill manufacturers guarantee the same level of performance and quality, with some models even being more suitable for indoor use.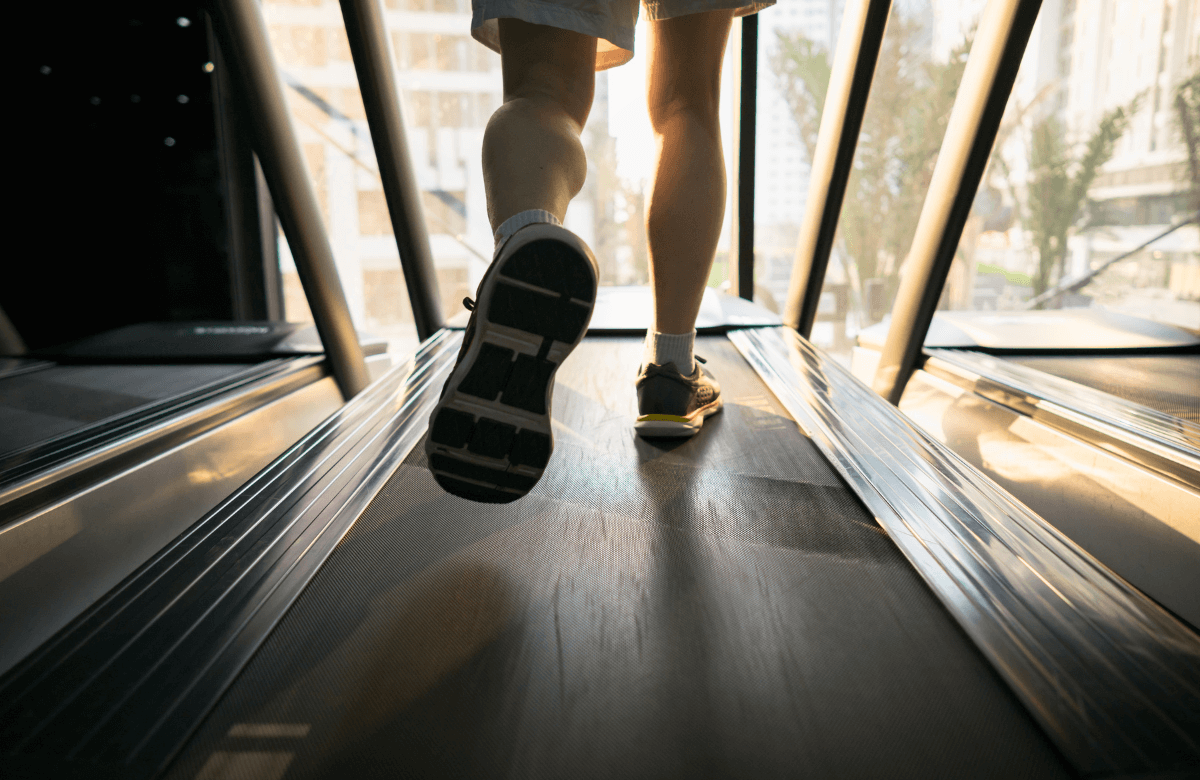 How We Picked the Best Treadmills For Garage
In our quest for a sturdy and reliable machine, we compared our own assessment with user experiences across Reddit and Quora. These platforms offer unbiased and honest opinions of various products, ranging from budget to high-end models.
Our team also explored various online stores such as Amazon, Rogue Fitness, and Titan, which are renowned for their price-to-value ratio. We also examined user manuals, product descriptions and customer reviews in order to pick the most suitable brands of treadmills for garage use.
How We Compared Each Product
Since actual treadmill workouts offer a great deal of variety – both in terms of difficulty and intensity – our comparison process included a thorough analysis of various features. Naturally, some products excelled in certain areas more than others. We evaluated our candidates across the following categories:
Treadmill Motor Capacity – This is the driving force behind the unit, and is measured in CHP (continuous horsepower). The more HP you have, the higher the level of performance.
Durability and Reliability – When you place the device in cold garages with little to no insulation, these two factors become more significant. We checked for robust mechanical components, as well as how easy and cost-effective the product is to maintain.
Safety Features – Most models come with safety features such as an emergency stop button, maximum speed limiting functions, and anti-slip surfaces. We gave extra points to budget treadmills that had these features, since they clearly prioritized safety over cost.
Additional Specs – Other features such as Bluetooth connectivity and incline function can be of great value, depending on how you plan to use the machine. If you have a specific fitness goal in mind, you may want to consider models that have extra options.
The Products
When all the necessary criteria were meticulously assembled, we were finally able to narrow down our selection to a handful of products. From the most durable and reliable machine for garage use to the best budget-friendly option – we've covered them all.
NordicTrack Commercial 1750 – Best Overall
Best Overall
NordicTrack Commercial 1750
The accompanying iFit subscription is a nifty addition, as it provides access to exclusive workouts as well as real-time feedback regarding your progress.
Largely seen as the cream of the crop when it comes to commercial treadmills for home use, the NordicTrack Commercial 1750 is a powerful and well-constructed machine. Its cleverly designed cushioned deck features a powerful motor and an impressive speed range, with both incline and decline options.
Free iFit trial period upon purchaseSpacious running deck with adjustable cushioning and shock absorptionFeature-rich console with modifiable electronic components and Bluetooth connectivityBuilt-in cooling fan to help you regulate your body temperaturePrice tag is quite highHeavier footprint than other models
Key Specs
Machine Size81.25"L x 39.25"W x 62.75"HMotor Capacity3.8 HPLevels of Incline – 3% to 15%Max User Weight Capacity300 lbs
Why It's Great
The accompanying iFit subscription is a nifty addition, as it provides access to exclusive workouts as well as real-time feedback regarding your progress. Most notably, it automatically adjusts your speed and incline settings based on your performance. Not only is this incredibly convenient, but it also takes the guesswork out of setting up your workouts.
Moreover, the stunning 14-inch touchscreen display with a tilting mechanism is a standout feature. It has direct access to Google Maps, so you can explore a range of terrain and routes while enjoying the simulated experience. Whether you want to do a trail run across the Swiss Alps or jog along the sunny beaches of San Diego, you can do so with ease.
Echelon Fitness Stride – Best Walking Treadmill
Best Walking Treadmill
Echelon Fitness Stride
While other devices require strength and muscle to raise the cushioned deck and tuck the handlebars, this durable machine does all the hard work for you.
Those that want a slower pace and a slightly smaller footprint should look into the Echelon Stride. This so-called walking treadmill is designed for walking and light running, mainly because of its lower motor power and speed range. But despite its small size and low-profile design, it still manages to hold up against the competitors.
Compact and lightweight, built with an auto-fold featureShock absorption system for a quieter and smoother experienceAccess to the Echelon Fit App for interactive and on-demand classesStraightforward and user-friendly display screenThe 55-inch treadmill belt may not be suitable for taller usersLower motor power and limited incline range
Key Specs
Machine Size69.3" L × 31" W × 49.2" HMotor Capacity1.75 HPLevels of Incline0 to 10%Max User Weight Capacity300 lbs
Why It's Great
By far the most practical aspect of this treadmill for walking and light running is its automatic folding feature. While other devices require strength and muscle to raise the cushioned deck and tuck the handlebars, this durable machine does all the hard work for you. With the press of a few buttons, the side panels will fold inwards, quickly transforming it into a much smaller product that's only 10 inches deep.
The cloud-based Echelon Fit App further enhances the walking treadmill experience, allowing members to join live classes or pre-recorded sessions in their own homes. With a total of eight preset programs and real-time instructor feedback, you have full access to a comprehensive and tailored fitness routine without using a bulky machine that takes up a lot of space.
Sunny Health & Fitness SF-T4400 – Most Affordable Treadmill
Among budget treadmills, there's some stigma that usually associates products with lesser build quality and fewer features. While this is true to a certain extent, the Sunny Health & Fitness SF-T4400 breaks that assumption. Despite its low price tag, this comfortable machine is surprisingly reliable and has several features that make it worth the purchase.
Affordable option with a heavy-duty steel frameFolding design allows for easy storage after useLow-noise motor with a variable speed rangeBuilt-in shock-absorbing elastomers on the cushioned deckThe running belt is quite thin compared to other modelsLimited speed range of up to 9 mph may not suit more avid runners
Key Specs
Machine Size62″ L X 25.5″ W X 50″ HMotor Capacity2.2 HPLevels of Incline3 manual levels up to 4.3%Max User Weight Capacity220 lbs
Why It's Great
Given its price tag, this budget-friendly machine comes with a fairly basic console and LCD screen that shows your current speed, distance and time. But even with its simple design, it doesn't skimp on performance. The motor is surprisingly quiet, allowing you to focus more on your workout and cardio training rather than the noise. Plus, the built-in shock absorbers help reduce any impact caused by running and jumping exercises.
You can use the display screen to modify the somewhat limited incline range, with a total of three levels to choose from. This might be a bit of a setback for some users, but it's more than enough if you want to ramp up your regular walking or jogging routine. The padded deck for shock absorption can also be folded up with the press of a button, which can save you a bit of space when storing it.
The Buying Guide
Even though garages are typically seen as the least compelling spaces in terms of real estate, they certainly have ample space to accommodate a base model treadmill. But even if you're set on getting one, you'd need to look at all the relevant aspects that play a role in its overall performance.
Cold Temperatures
Let's face it – not all of us have the means or the luxury to maintain a consistent temperature in our garages throughout the day. When extreme weather changes occur, the performance of your treadmill can suffer.
The belt is the first one to be affected, as its constant contact with the cushioned deck leads to an increase in friction. When you add the repeated footfalls of a regular workout to the equation, the surface of the belt can become worn and damaged all too easily.
Additionally, the kinetic energy that our shoes transfer to the belt can lead to further deterioration of its material, since they actually heat up the belt. If you have an unheated garage, these constant temperature changes can lead to a decrease in its life span and an overall reduction in its performance.
Cleaning and Maintenance
Naturally, when the machine is placed in an area that doesn't receive the same level of attention as other areas of the house, the dirt and dust build-up that occurs over time happens at a much faster rate.
When you have excessive amounts of dirt and the accumulation of debris within the motor and belt, the lubricant that's supposed to reduce friction between them eventually gets worn off. This in turn causes an increase in the contact points, leading to further damage to the material.
Our Top Pick
Sunny Health & Fitness Electric Treadmill
Based on our testing, this is the best budget treadmill for beginners. For less than 400$, it has most essential features that you've come to expect, it's small and sturdy, frankly it offers great value for money. It's also backed with an 8 years warranty.
Consider investing in treadmill covers that go over the entire machine when you're done using it. This simple action can keep the dust and dirt issues at bay, while also helping to protect the machine's surface from potential water damage.
Warranty
Sadly, putting this piece of equipment in a cold and dusty garage could easily set you up for a warranty-voiding situation. Many brands aren't willing to honor their average 3-year warranty if there's any equipment damage sustained by using the device in an unconventional area, like the garage during cold winters.
To avoid such situations, read through the terms and conditions to understand the company's lifetime warranty policy. If you can't find any indications in it, contact their customer service team to get more information about the warranty for garage-stored treadmills, especially in cold weather conditions.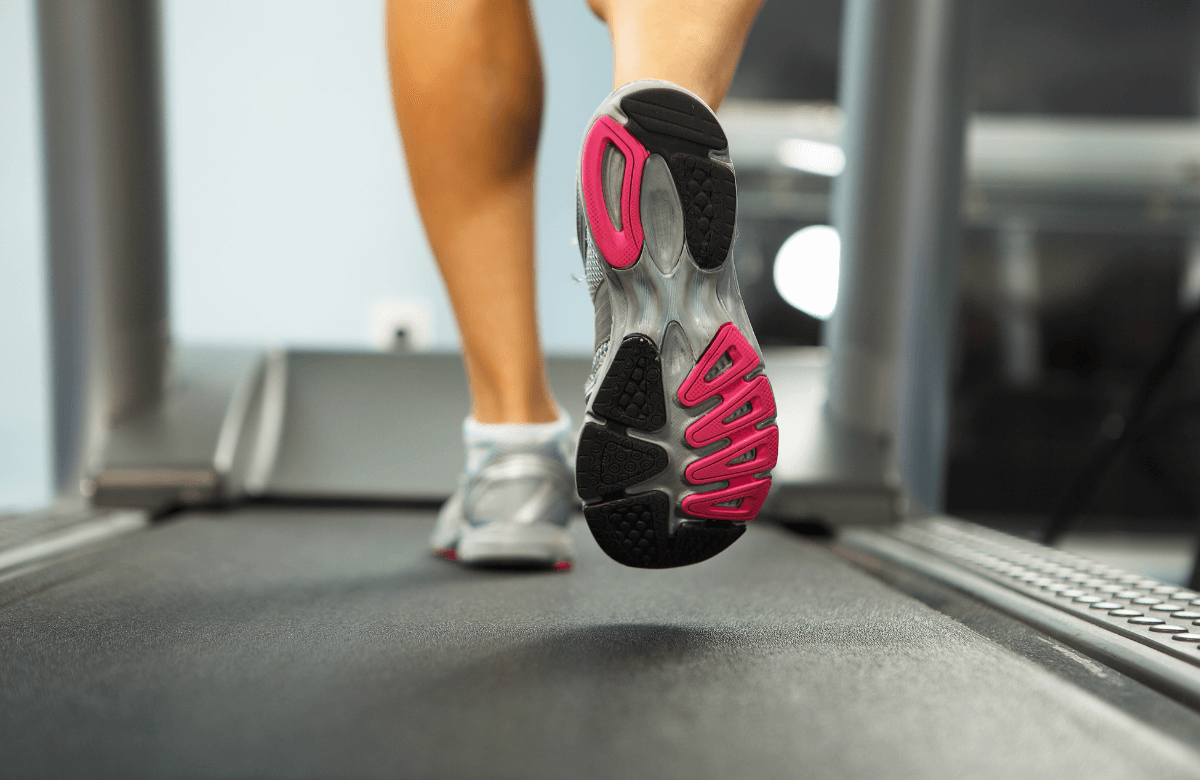 Is it OK to put a treadmill in the garage?
The general answer is yes, as long as you pay attention to the relevant aspects that come into play in this specific situation. Storing these machines in cold garages and keeping them clean from dust and debris are the two main areas you should focus on if you plan to use the treadmill for a longer period of time.
Where is the best place to put a treadmill?
You should put it in an area that's large enough to accommodate the machine and offers plenty of ventilation, like your living room. This allows you to maintain a comfortable temperature while also keeping the motor cool. Additionally, you'll want to make sure you have sufficient space for safe use and an outlet nearby to plug in the machine.
Is it better to walk on a treadmill in the morning or at night?
It mostly depends on the person's individual preferences and schedule – what works for one person may not work for another. There aren't any rigid rules when it comes to the best time of day to hop on the treadmill, though some experts suggest that it's better to exercise at the same time every day to promote consistency and routine.