latest news
'Unnecessary' review requirement scrapped – Associated News Agency
The ICC has made three rule tweaks, which will come into force ahead of Australia's World Test Championship final against India.
The ICC has scrapped the controversial soft signal requirement in international matches.
The decision will come into effect from June 1, before the World Test Championship final at The Oval between Australia and India next month.
The soft signal rule required umpires to make an initial call on whether or not they believed a batter to be out or not when sending a decision to the third umpire for review.
READ MORE: Aussie hopes boosted by Roland-Garros wildcards
READ MORE: Celebration costs showboating star victory
READ MORE: 'Mongrel' rookie, bench wildcard in NSW shake-up
It meant the third umpire could only overrule a decision if there was conclusive evidence to the contrary.
Former India captain and ICC chair Sourav Ganguly said the topic of the soft signal had been discussed at several ICC meetings.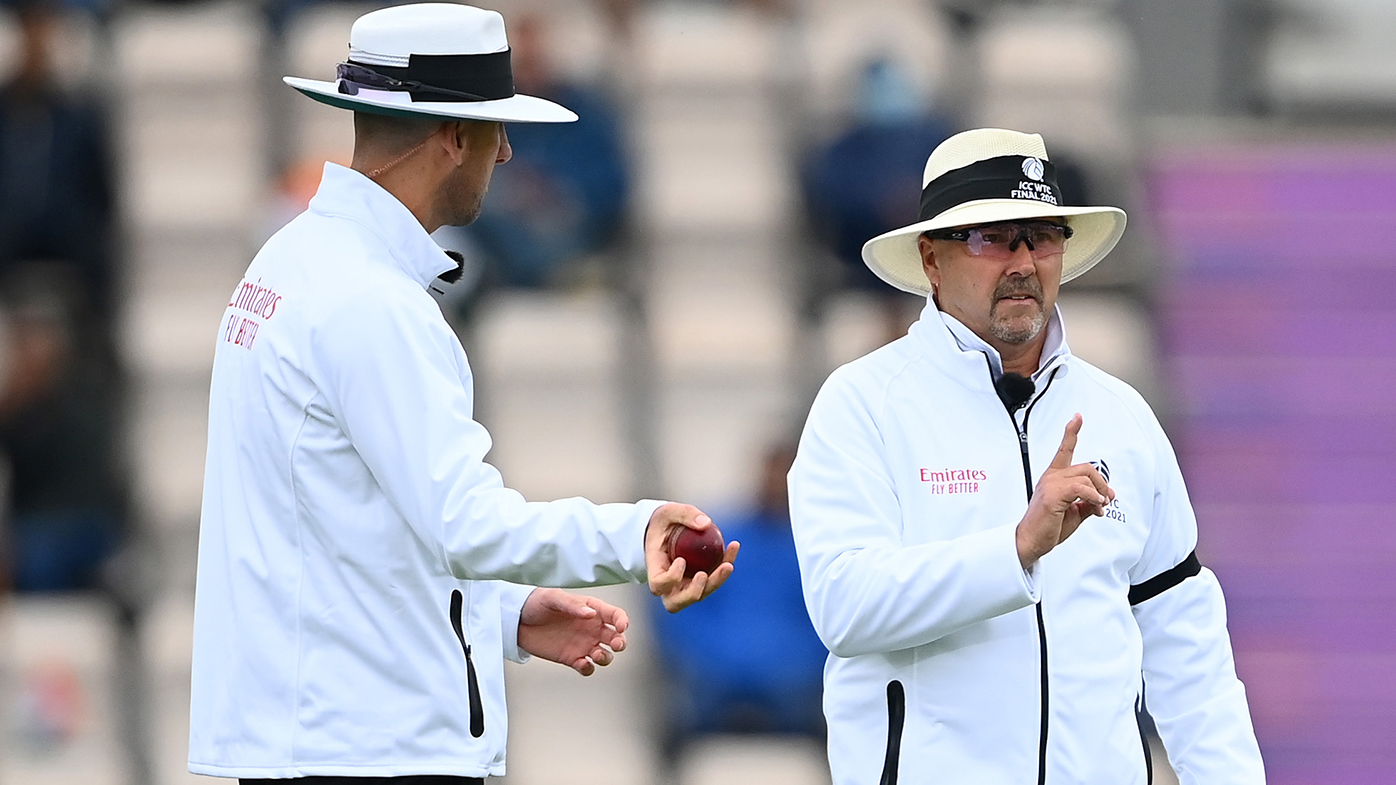 "The committee deliberated this at length and concluded that soft signals were unnecessary and at times confusing since referrals of catches may seem inconclusive in replays," Ganguly said.
It's not the only rule change that will be implemented from June 1.
New safety rules that have been in force in junior cricket for decades will now be enforced at the international level.
Batters facing fast bowlers, as well as wicket-keepers at the stumps, will now be required to wear a helmet. Close-in fielders in front of the wicket will also be required to put a lid on.
The third and final change related to free hits. Should the ball hit the stumps, runs scored from the ricochet will now be awarded to the batter, rather than be given as byes.
The first match to play with the updated rules will be a one-off four-day Test between England and Ireland at Lord's.
For a daily dose of the best of the breaking news and exclusive content from Wide World of Sports, subscribe to our newsletter by clicking here!