Elite Prospects
Waratahs resting Rugby World Cup stars against Crusaders may have bigger issues than one match
They had beaten them during the season and finished ahead of them on the table but they weren't able to reset and lost 51-10.
More crucially, is it possible to describe the NSW players as "cooked"? In culinary terms, the Waratahs are not yet at the stage where the blood is coming through, to draw on my limited barbecuing skills.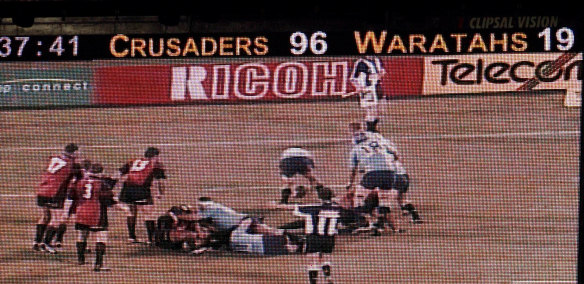 The Waratahs infamously paid the price for resting players against the Crusaders 20 years ago with a view to saving them for a match they then lost 51-10.Credit: Getty
To date, they have played 12 matches of a 14-round season, with three rounds of finals to follow. In the build-up to September 8, they have a further five Tests to play before the World Cup begins.
By comparison, the NRL is played out over 24 regular rounds with a month of finals. The AFL, 22 games plus finals. And European rugby players regularly play 30 or more matches per season. The Australian workload is hardly crushing.
True, there is a World Cup resting policy in place, just as there was back in 2007. But who, according to John Connolly, the Wallabies coach of the time, was the only Super Rugby coach to ignore the edict to rest players back then? The then-Queensland Reds' boss, Eddie Jones.
Players give a lot of lip service to playing for their supporters but to effectively tell NSW fans that it doesn't really matter what happens over the next two rounds is, frankly, insulting. Even if those supporters are girding themselves for a loss in Christchurch, they surely don't want to see the sky blue jersey disrespected.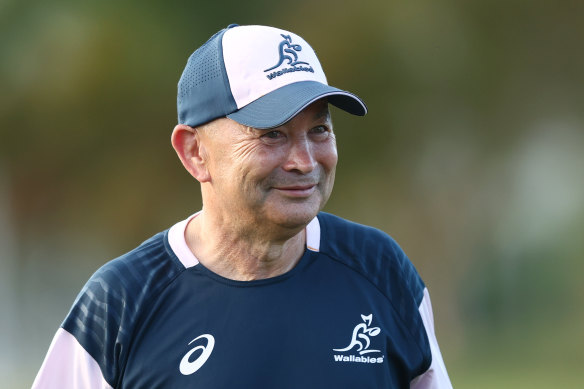 Eddie Jones was no fan of the Wallabies' resting policy during his Super Rugby days.Credit: Getty
Perhaps the same scenario mentioned above is at work here, only on a lower level – if the Tahs do well in the Super Rugby finals, who will care what happened in the regular season?
But it is not just the fans who are insulted.
It's the competition itself, which is distorted out of all proportions by weird results.
Loading
As ever, Australia likes to point the finger at New Zealand which is, by some considerable distance, the main culprit in resting players. The game, however, is on another level on the other side of the ditch. It has the resilience to survive the ebbs and flows of even the dumbest decisions.
It is different in Australia, however, and if it becomes apparent teams aren't respecting the competition, it won't be long before the fans do likewise.
Watch all the action from the Super Rugby Pacific with every match streaming ad-free, live and on demand on Stan Sport.